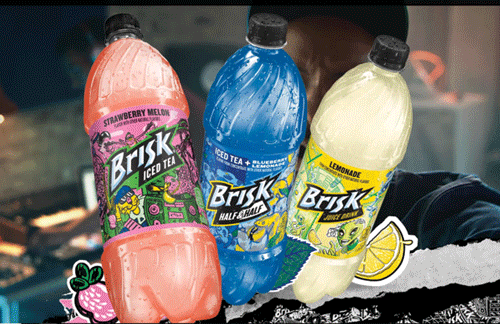 Behind the artists, beyond labels, Brisk® is anything but your everyday thirst-quencher. We're a bold powerhouse of a flavor backed by in-your-face designs. We're crushable refreshment. And we're made for the creators. Because like you, we believe the world is a canvas for self-expression. And our bottles prove it. Now, grab a Brisk® and fuel your creativity.
When it comes to our Pure Leaf Cold Brew Iced Tea, there is no rushing. We brew our teas 3x longer and at a colder temperature, resulting in our smoothest taste yet. And that's something we can all say yes to.
This award-winning package has been a hit since it's introduction in 1996. Enjoy America's #1 best selling green tea! While green tea has long been known for its health benefits, our green tea also tastes great. Enjoy this tea made with 100% natural tea, ginseng, and America's favorite Sue Bee® Premium Orange Honey.